SEO Service Estonia: Premier Digital Marketing Solutions
Welcome to Marketing Sharks, Estonia's leading provider of comprehensive SEO services. We pride ourselves on delivering world-class, tailored strategies designed to catapult your online presence.
Why Choose Marketing Sharks?
1. Deep-rooted SEO Experience in Estonia Having worked with numerous businesses across Estonia, we understand the local digital landscape inside-out. Our team stays ahead of SEO trends, ensuring your business remains on top.
2. Result-Driven Approach Our SEO strategies are not just based on theories. They're grounded in data-driven decisions that guarantee results. Watch as your website's organic traffic, conversions, and ROI soar.
3. A Seamless Blend of Local and Global Techniques We employ a mix of global best practices and local insights to ensure your business not only stands out in Estonia but also on the global stage.
Take the Next Step in Your SEO Journey with Estonia's Leading Agency
Are you ready to dominate search results, drive organic traffic, and increase your business's visibility online? Let the experts at Marketing Sharks show you how. With a track record of satisfied clients, proven strategies, and unparalleled expertise, we are your best choice for SEO in Estonia.
Our Comprehensive SEO Services Include
Keyword Research

Identifying and targeting the most effective keywords for your business.

Content Optimization

Ensuring your website content is aligned with search intent and best SEO practices.

Technical SEO

Improving the backend of your website for speed, responsiveness, and better indexing.

Backlink Building

Gaining quality backlinks to boost your domain's authority.

Local SEO

Making sure your business stands out in local searches, especially vital for brick-and-mortar establishments in Estonia.

Performance Tracking

Monthly reports to keep you updated on your website's performance.




How quickly do the results come?
Taking, for example, an average client from our practice in a country with a medium level of difficulty, it can be said that the first noticeable results arrive on average after 6 months. Sometimes earlier, sometimes later.

SEO service and guarantees?
Unfortunately, 100% guarantees cannot be promised in this field. It's an ongoing competition where other parties are always operating in their own interests, and the x factors are constantly changing.

How much does it costs?
The price of SEO service depends on the volume of work. The more complex the field and target market, the more input work is required. Estimated volumes start at €250 in simpler markets and end in thousands of euros in complex markets. For pricing, we conduct a preliminary analysis to assess the potential volume of work.

In which countries have we operated?
We are familiar with Estonia, Finland, Sweden, Norway, the USA, England, Canada, Saudi Arabia, Australia, and Switzerland. We believe that our wealth of experience is sufficient to confidently take on any challenge.
SEO SERVICE – HOW TO MEASURE RESULTS?
SEO results are primarily measured by keyword positions. If a selected keyword, which previously did not appear on the first page of search results, rises to the first page and ideally as high as possible there – the goal is considered achieved. Clients usually feel the results when keywords have reached good positions through inquiries or purchases. Every month, we report to the client about the results and the work done.
For the best mapping of results, tracking for e-commerce or contact forms should be set up in Google Analytics. This makes it very easy to understand the return on investment in any online channel, including SEO efforts. The main indicator for the client is the actual number of inquiries and purchases. This can be easily measured in comparison with the previous period.
Case Studie
Target Country: UK
Period: 1 year
Competition: high
One year results:
Turnover: 624%
Visitors : 7870%
Our references?
In collaboration with Marketing Sharks, we analyzed which keywords potential clients use to search for us online. We then optimized our website accordingly with these keywords, resulting in a threefold increase in inquiries from our website.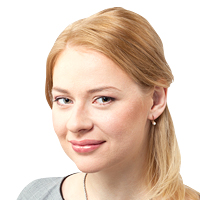 I got in touch with Marketing Sharks at the beginning of April through contacts. From the very first time, I was left with a very positive impression as the goals were set very high. Diana's words were: "Unfortunately, we cannot guarantee 100% results, but there have been cases where we manage to surprise." And that's exactly how it went. We signed the contract on April 20th. Considering that achieving results with keywords is not easy in our field, we were on Google's front page just a month later! The rapid results were truly astonishing, and I honestly didn't believe in them at first. I highly recommend them.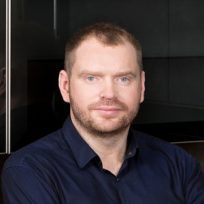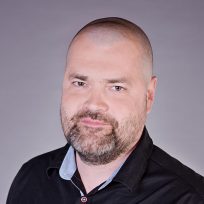 Tanel Taluri isn't just another SEO expert. With over 15 years of experience in the industry, Tanel has seen the evolution of SEO from its infancy to the dynamic and integral marketing strategy it is today. Beginning his journey in 2007, he has since delivered countless successful international SEO services for a diverse range of clients.
SEMrush partner: https://www.semrush.com/agencies/marketing-sharks/
Don't Get Left Behind in the Digital Race!
🔥 Rapidly Changing SEO Landscape: SEO isn't what it was a year ago. The techniques, algorithms, and strategies are constantly evolving. Businesses not keeping pace risk their online visibility and organic growth. Don't let your competitors get the edge!
🏆 Join Estonia's Success Stories: Many of Estonia's thriving businesses have leveraged our SEO expertise to climb search rankings and dramatically boost their online reach. Stay ahead of the curve and be a part of this success journey.
⏰ Limited Client Intake: Due to our commitment to providing personalized and in-depth SEO solutions, we only take on a limited number of new clients each month. Slots are filling up fast for the upcoming quarter!
Take the Next Step in Your SEO Journey with Estonia's Leading Agency